A website is a window to your organization or business, and it says a lot about your brand. Therefore, you should be taking good care of its layout at the least to make sure everything is in order. However, the inspiration for the layout should be more than just the appearance of the website. As you read on, you should see other things that also matter a lot in the design phase of your site. You should incorporate all these points on what to consider when designing a website to make it awesome for your visitors and to fit the intended need.
Start with an easy conventional navigation
The first advice you need when designing a website is to follow the rules of navigation. The reason for this simple advice is that people coming to your site also go to millions of other sites. If they always see the sign in or sign up page at the top right corner, then that is where they will be expecting to find the same function on your website. Menu buttons are usually at the top or on the sidebar, and there is usually some credentials and other information about the website in the footer. You can fail to add these details, but you should avoid putting them in the wrong place. For starters, wordpress is a good platform that is easily customizable. However, it is advisable to get a reliable wordpress developer who understands the platform well to do the design.
Use the right content format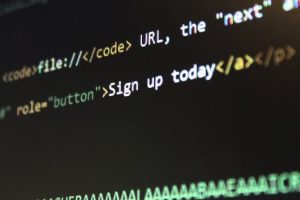 Websites have different needs and target different users. Be consistent with your content and try to present it in the format that will allow you to communicate non-verbally to the target audience. Law firms and casinos might have very different needs, and their design will vary. Take inspiration from the way businesses operate offline. The upscale malls have plenty of space, and they do not shout in your face about the things they sell. The same idea should work for your website. Keep in mind that people are judging your brand based on the organization of the content and its usefulness to their needs.
A call to action
You must always have a specific target action you need the visitor to do. Ask them to subscribe to your content, or ask them to read your content. You could also ask them to buy a product. The essential thing to care about is the one thing that you see as important. Having three different suggestions will be confusing to clients. They want to get to the site and immediately tell the next thing to do.
Social media is useful but not everything
You need to keep users on your site so that they do what you want them to do as per your call to action. Most people make a mistake of emphasizing social media pages and end up with high bounce rates. The bounce rate indicates the number of people leaving the site immediately after they get it. Remember that attention online is precious. Keep visitors focused on the site. Use a cool navigation trick to help them discover other features of your site. Improve the content so that people have something to stick around. Consider embedding videos and content from other sites instead of using links to direct people away from your site.