Whether what type your detached home is, a customized veranda will surely look good on it. By customizing your veranda, it will blend perfectly with your house designs. Indeed, a good design can enhance the overall look of your home. But verandas has many other purposes beyond the aesthetic beauty it imparts on our property. It can upgrade our Homestyle Living with the following benefits.
Functional Room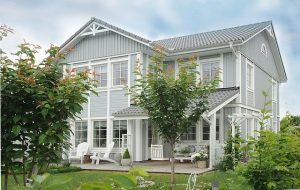 Our homes may be getting smaller every day. With new appliances, gadgets, clothing, pets, and a new addition to our family, the space that was once wide enough for us may not be the way it was once before. We may not be comfortable within our house anymore because of the limited space.
One way to solve your home's limited space is to build a veranda where you can place some furniture in and fixtures. Why not construct a veranda next to your kitchen door so you can put your wide dining table in there? If you like your veranda to be at the front, you can also bring some items in your living room there. Indeed, a veranda is a nice way of creating more space.
Entertainment Value
A veranda can serve as your hosting area for visitors and guests. With its outdoor ambiance, it can be the best venue to hold your parties. In ordinary days, verandas can also serve as the play are of your young children. With a rocking chair, a veranda can be the best place in your house to relax with fresh air all around you.
Market Value
One way to boost the value of your property is by constructing a veranda. With a well-built veranda, your home's market value can easily go up. A house valuator may be swayed to even increase the value of your home if the veranda is built beautifully.
Aesthetic Value
A detached home without a veranda, patio, or balcony seems like a house that is not yet complete. But when a veranda is added, the overall appeal is enhanced. This makes it important to look for a veranda contractor who is experienced with superior craftsmanship.
Multi-Purpose Space
A veranda is indeed a multi-purpose room in our house. It can provide us with space to store items like our children's toys, scooters, bicycles, skateboards. It can also be a good place for our pets to stay during the day.