You will find a lot of entertainment forms online. Videos are some you will find online. Different sites are coming up with their video sharing features where people can share various video sizes. Some of the videos people post include music, movies, comedy, and other entertaining content.  Other people share informative content like tutorials that can help you achieve certain things.
Many will flock online using their smartphones or any other internet access device to stream or watch these videos. There are instances when one may want to save them for future use Doing so for a video in its original format can give you a difficult time, especially when it comes to accessing it offline. At times, they cannot be played on some devices. There is no need to worry because you can use converter software to convert them to a playable file. You can also convert other files to MP4 video format.
You should understand all the steps of converting a video once you download any converter software. Other software enable you to do your conversion online. There is no need to download any because all you need is a reliable internet connection. The use of a video converter can be very beneficial, especially for internet lovers. The following are benefits that come with using a video converter software.
Space Utilization
Downloading a video in its original format can use up much of your space because they are usually large. At times, your device may have limited storage space. Converting the video you want to download in another format that is small will help you make good use of the storage space in your device or hard disk.
Easy Access to Content
Playing or streaming these videos requires one to have a stable internet connection. There are times you may visit areas with poor or no internet connection. Saving your videos offline and in the right sizes will make it easier for you to access and play them. Such factors cannot deny you the entertainment you need.
Supported Files
Converting your videos or audios to other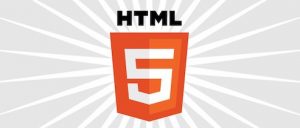 formats will give you something that can be played in the different devices. There are instances where you cannot play the songs you like because the format you downloaded cannot be supported in your device. Make good use of converter software to get something you can play in several devices.…