As a parent, you may have to fly with your kids at some point. Flying with kids can be quite stressful due to their unpredictable behavior and constant need for you to take care of them throughout the flight. The passengers sitting next to you may also pile up on your stress by continually complaining about the kids.

Choose the Right Flying Time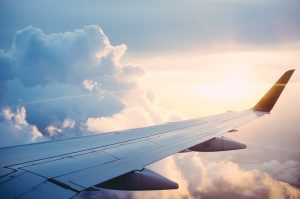 If possible, you should consider flying at night. Doing so will increase the chances of your children falling asleep throughout the flight, resulting in less stress for you and other passengers. In addition to that, carry anything else that might help them sleep faster, such as favorite bedtime storybooks and stuffed toys. For a toddler, for example, having a bottle of milk might help. A good airline should be able to warm the bottle for you while on board. All you need to do is ask the flight attendant.
Choose the Right Seats
You should pick your seats carefully, considering the space available around them. A good idea would be to book bulkhead seats or those at the front of the plane, which usually have a large sitting area. Depending on the airline you fly with, you might be able to attach a bassinet to your seat if you are in the bulkhead row. Remember, the earlier you book your flight, the more the chances you have to get the right seats.
Dress the Kids Appropriately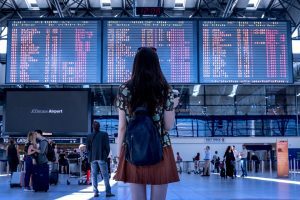 You should dress your kids in a way that they will be very comfortable and warm. That will help to make them less irritable and calmer. Keep in mind that it can get a bit too chilly inside the plane. For that reason, dress them in more layers or carry a blanket with you. Make sure that they also have comfortable shoes, especially if the flight is going to be a long one.
Carry Some Form of Distraction for Them
Flights usually have some entertainment packages that may be friendly for kids, including TV shows, movies, games, and music. However, you should not rely on the digital distractions alone to keep your kids occupied for the entire flight. Carry some form of non-digital entertainment such as a coloring book, small puzzle, or interactive toy. The kids can use them in between shows to ensure that they do not get bored or tired of any particular distraction.…